Are you struggling to get the engagement you crave on your Instagram posts? Does it feel like you're talking to an empty room? You're not alone.
Many business owners face this challenge. The good news is that we're here to help you connect with your audience on a deeper level and inspire engagement strategies. In this blog post, we'll unveil three amazing Instagram post ideas that can transform your Instagram game.

What's in this blog post:

The frustration of low Instagram engagement can leave you feeling defeated. It's like throwing a party, and no one shows up. We understand your pain, and that's why we've crafted these Instagram post ideas to help you overcome this hurdle.
Idea #1: Reel with "Read More" Call To Action
Imagine a world where your Instagram Reels grab attention and keep viewers engaged. Post Idea #1 is a game-changer, and underused in our opinion – the Reel with a "Read More Below" call to action. This simple addition can drastically improve your views and engagement. It guides viewers to the post description, keeping them on your account longer, and closer to that coveted comment button.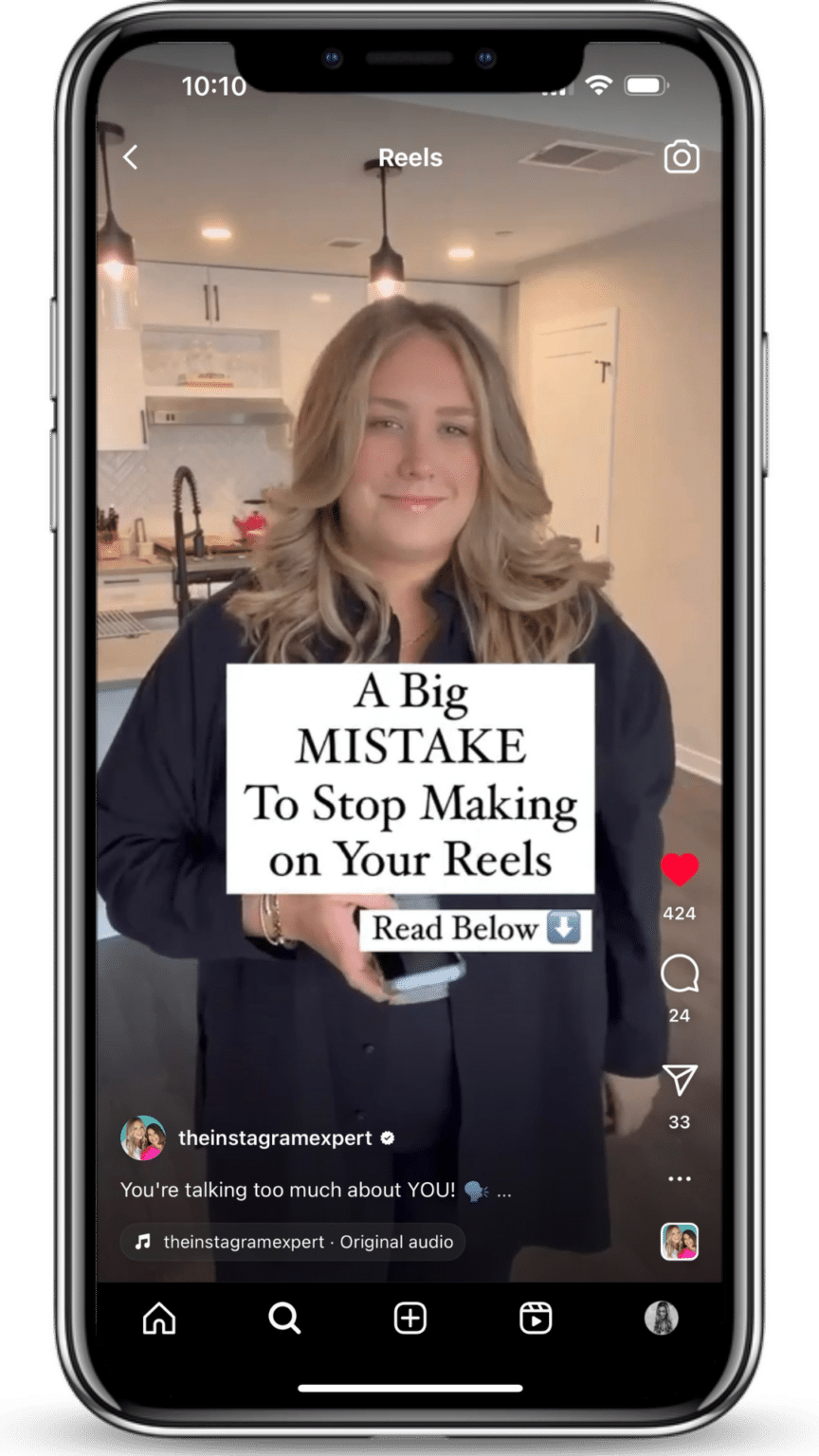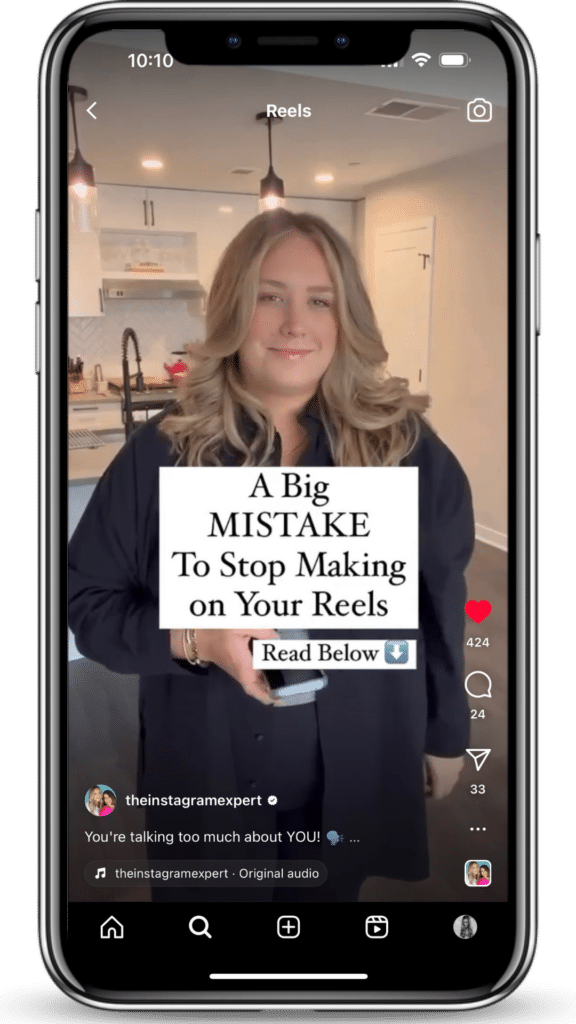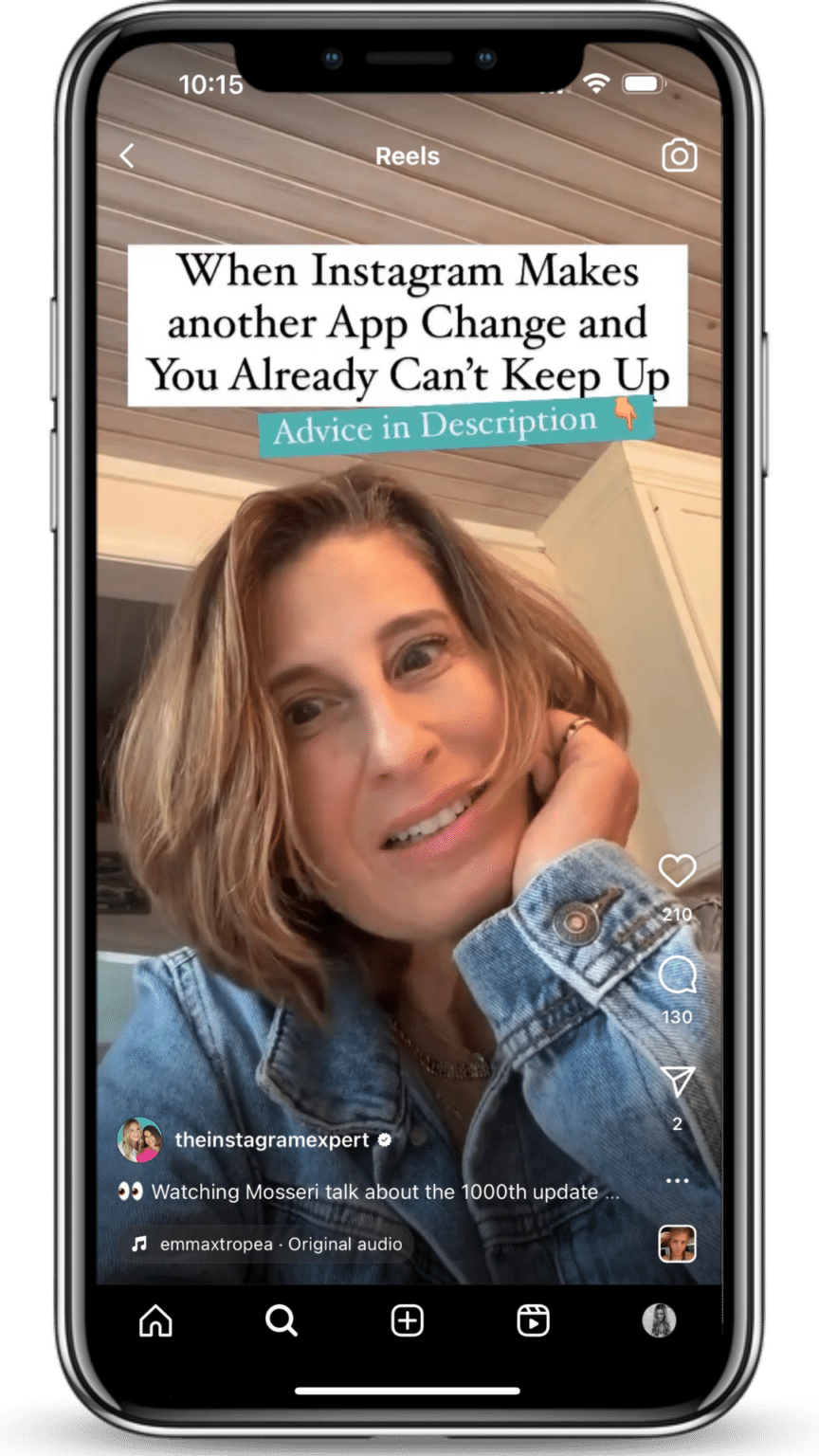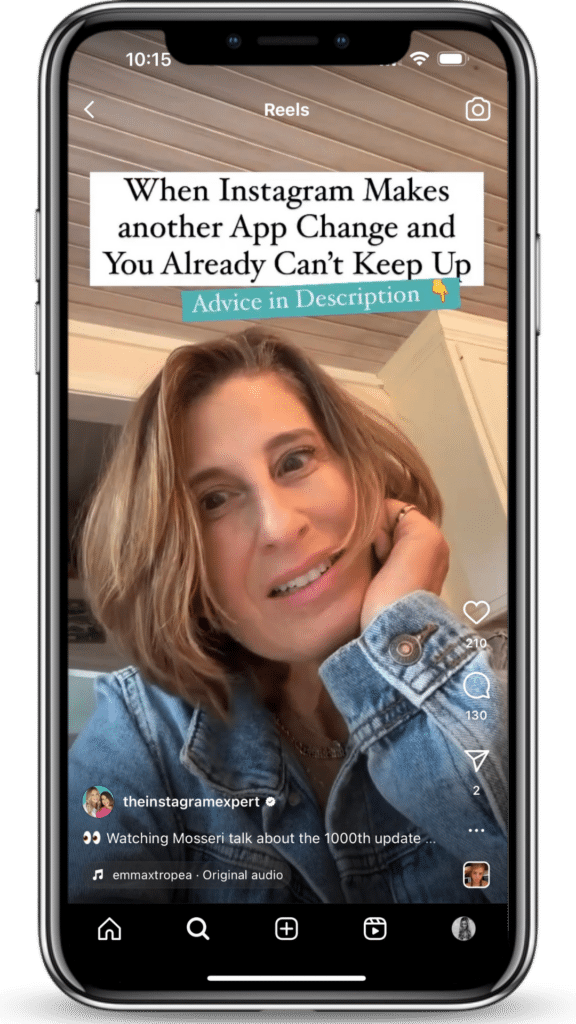 To use this strategy effectively, you need a hook – something that grabs your viewers' attention. This hook can be a compelling question or a bold statement on the screen. It should ignite curiosity about what awaits in the description. If you're unsure what makes a great hook, we made a video for you!
Idea #2: Voting CTA
Post Idea #2 is all about interaction and fun. Picture this: a voting call to action in your post. You ask your audience a question and offer them choices like "1, 2, or 3." It's an enjoyable way to get to know your followers better, and it's a simple request that encourages audience participation.
We know that sometimes asking questions in posts can be tricky, especially if the nature of your business is personal.Your audience may not feel comfortable answering personal questions for all to see. But with this voting poll, you can keep it light-hearted and fun, while still getting to know your audience and letting them feel heard and seen!
As an example, Sue B. posted a poll on Instagram asking her audience which type of Instagram user are you? You can see it here!
1️⃣ The Comparers & Despairers — She is successful, but constantly comparing

2️⃣ The Rabid Rabbits — She is the definition of hustle, hustle, hustle, hustle but never sees one thing through.

3️⃣ The Post & Ghosters — She posts consistently, but forgets to follow up.

4️⃣ The Queen Bees
This Reel was fun and silly, but also asking viewers to self reflect and comment which started great conversations!
Idea #3: Shareable Quotes/Notices
The power of sharing – that's what Post Idea #3 is all about. Shareable Instagram content is carefully crafted to encourage viewers to hit the share button, send it in direct messages, or post it in their stories. Imagine your content resonating so deeply that someone wants to show it to others.
When someone shares your content, Instagram takes notice. This will help with the algorithm, as it shows Instagram that you are posting valuable content.. This strategy is all about building connections, and being seen by new potential followers.
You can get this kind of engagement by sharing what your audience deeply relates with. Sharing encouragement, insider tips you've discovered across your journey, or strong opinions all work. Creating text graphic posts can be a really great way to have content shared. Create visually appealing quotes or notices that people will want to share with their followers. You'll want to avoid any excessive branding, especially with our faces, to make it more shareable.
Ready to Take Action?
We've shared three incredible Instagram post ideas with you, and we're confident they'll boost your engagement. But if you're hungry for more Instagram wisdom and ready to level up your strategy, don't miss our FREE training – the 3-Step Customer Attraction Blueprint. Learn how to get customers from Instagram without the stress of lip-syncing or complex tech.
Your Turn
Now, it's your turn. Which post idea are you most excited to try? Share your thoughts in the comments below while you're reading. And keep an eye out for our upcoming part 2 with even more fantastic post ideas!