Do you feel like you're spending too much time posting? Want to get more out of the posts you've already created? Well, did you realize that most of the ultra successful accounts on Instagram actually post the SAME content multiple times?
So, before you stop your momentum entirely and lose out on staying top of mind for customers— consider the process in this video for repurposing content. If you want to save time and effort while still getting more clients and customers on Instagram, then you're in the right place.

What's in this blog post:

Misconceptions of Repurposing
First things first, In order to repurpose a post… you have to already be posting consistently. If you need help with this aspect, our FREE training would be a perfect place to start!
You'll want to repost or repurpose a post that you know performed well. Or that you know that you could improve with something new so that it could perform better (but we'll talk about that in a future post!). If you have good insights on the post – it is likely to perform well again.
Even the best performing Instagram posts are only ever seen by a percentage of your active followers—so it is very possible that even if someone was already following you at the time of posting, they may not have seen the specific post you are using.
Plus, new followers will most likely have not seen the past content – unless they went to binge your account when they decided to follow. So most likely, the post will be totally new for them!
Use this tactic if you need to get posts done for the week faster than normal. Or repurpose a post or two out of your total posts each week to shorten the overall workload. Saving a little bit of time tweaking what already exists, not making something from scratch is such a time saver.
Using Insights
If you're looking to get the most out of your Instagram content, then you need to be using Instagram insights. This powerful tool allows you to see how your content is performing and makes it easy to track your progress over time.
With insights, you can see things like how many people have seen your content, how many people have engaged with it, and what kind of reaction it's getting. This information is invaluable for understanding what works and what doesn't work on Instagram — so you can keep improving your content strategy.
To navigate to insights, you can visit it from each individual post, or from your Profile.
You do have to have a professional or creator account.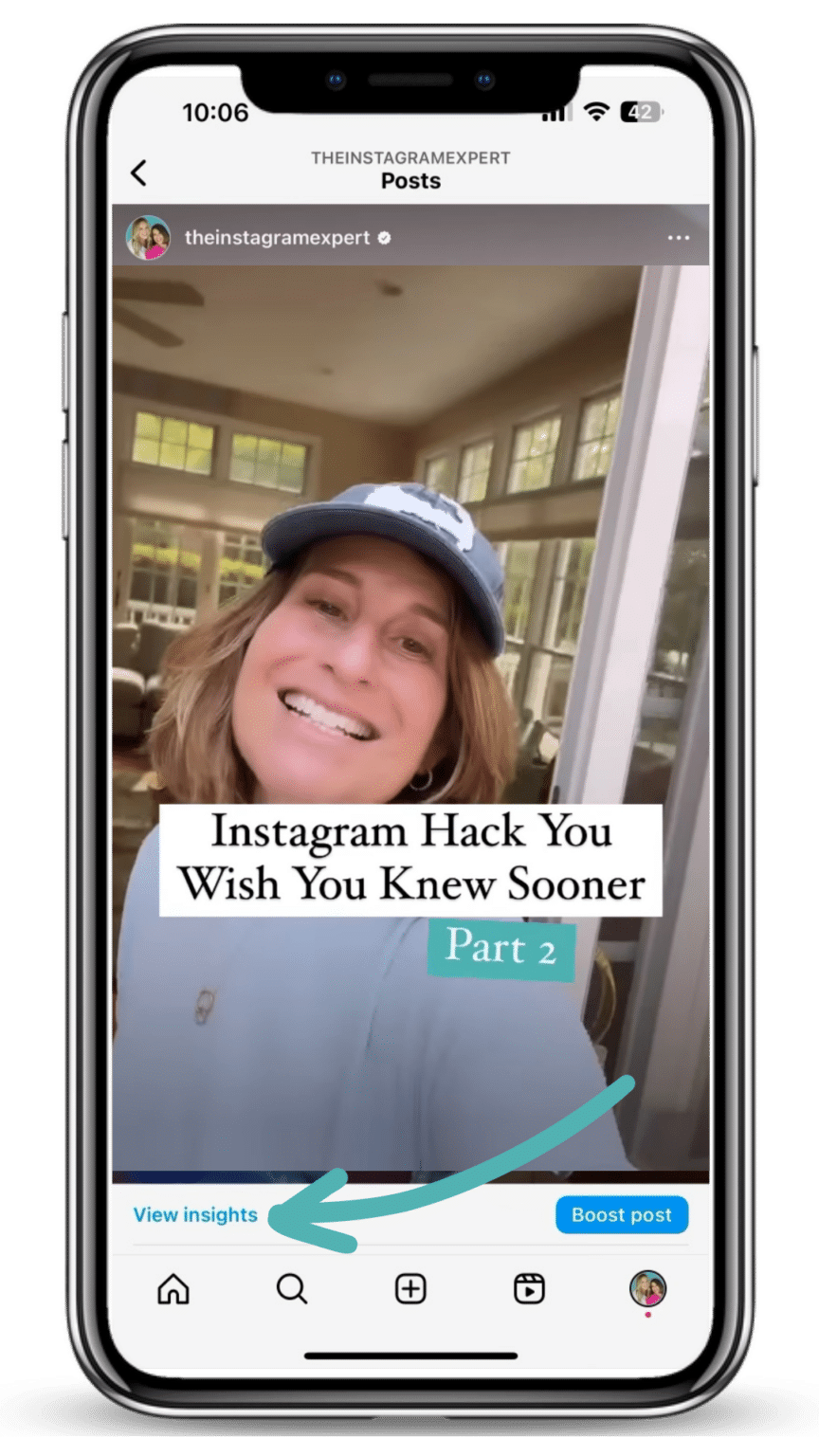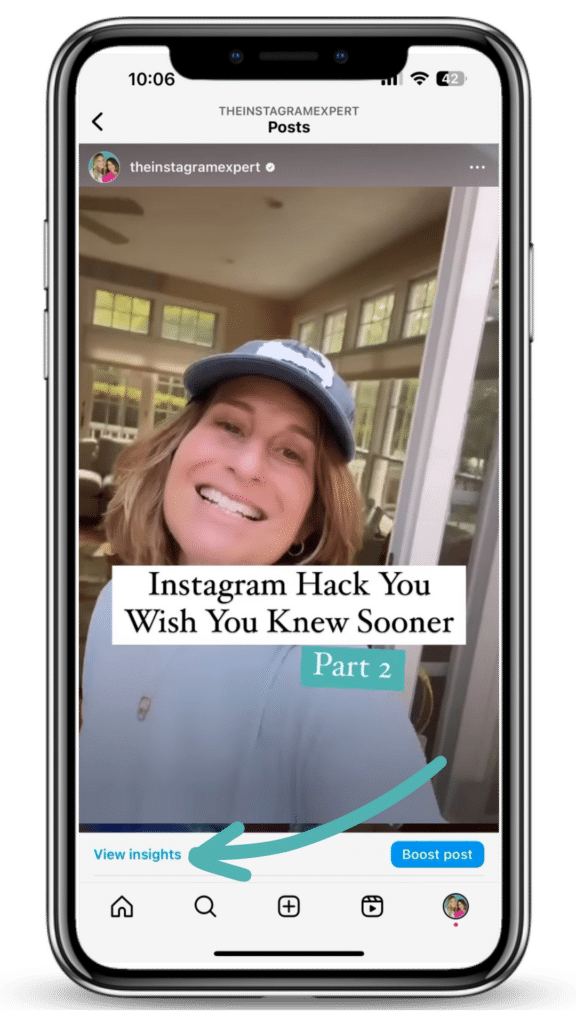 On an individual post it is found in the lower left hand corner "view insights". Shown above.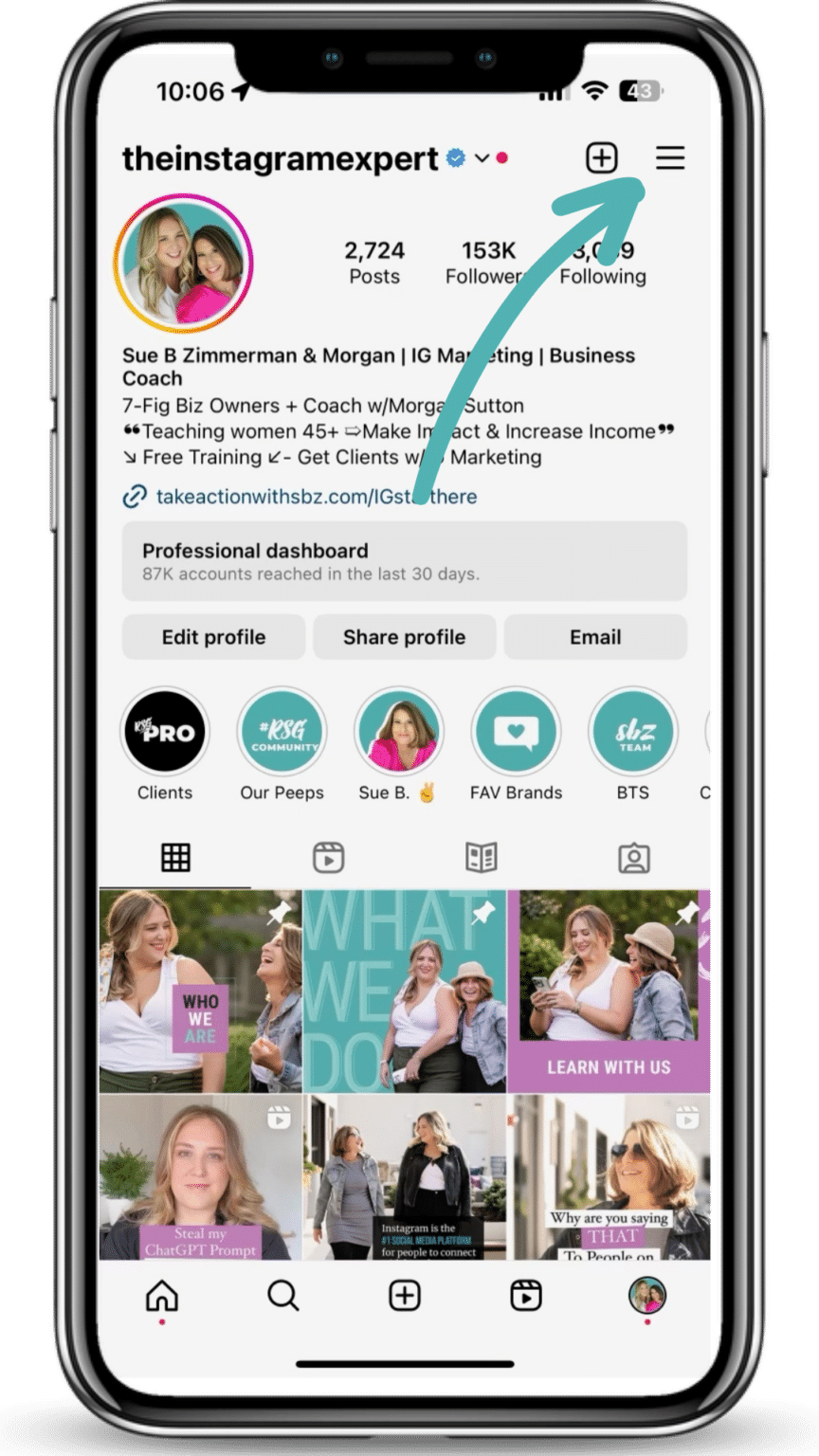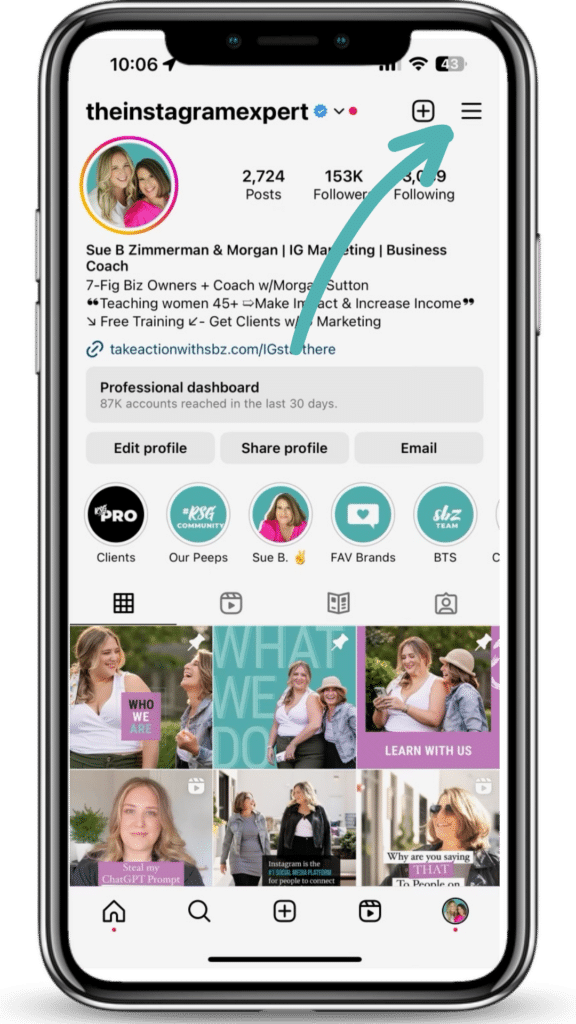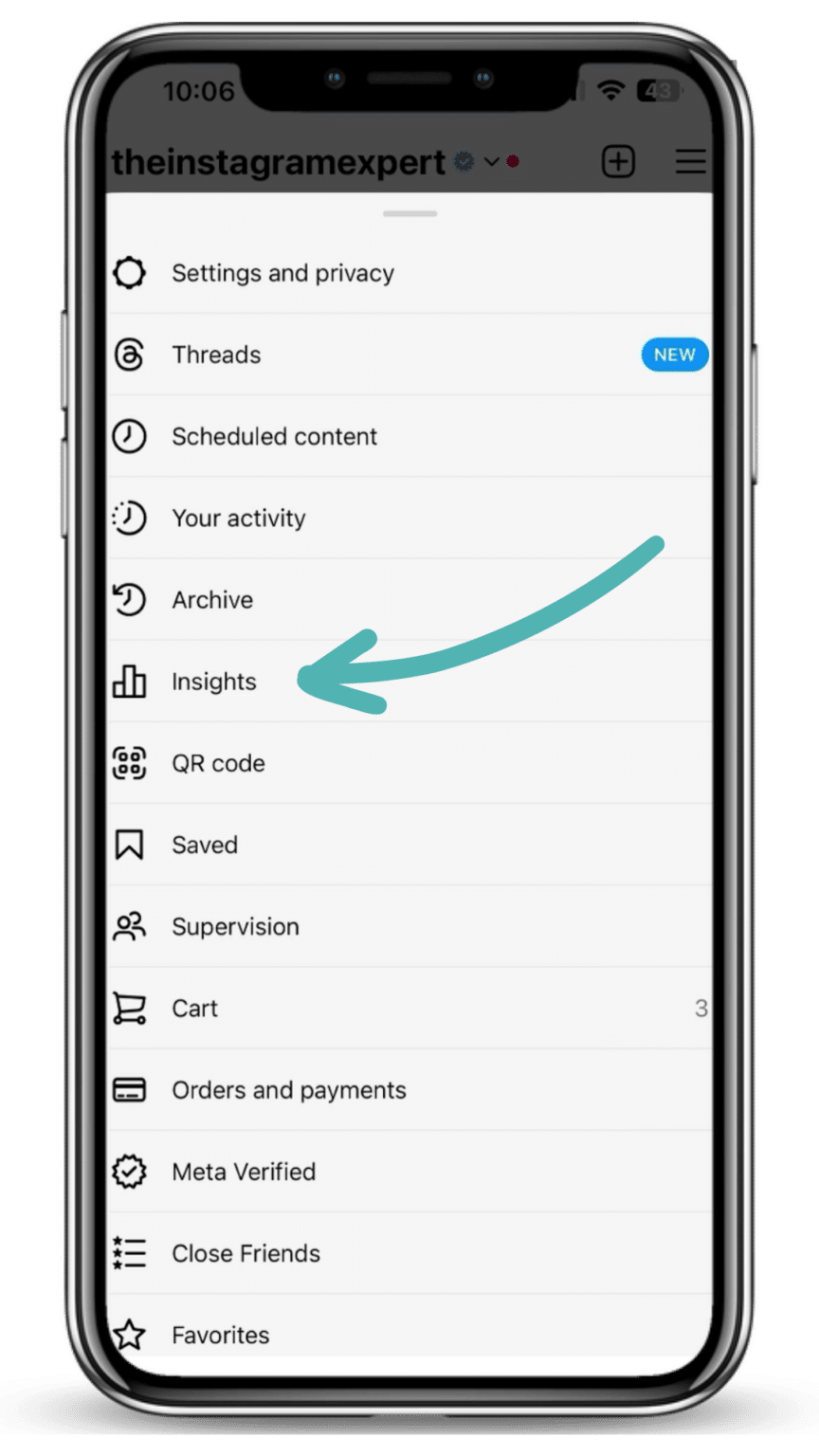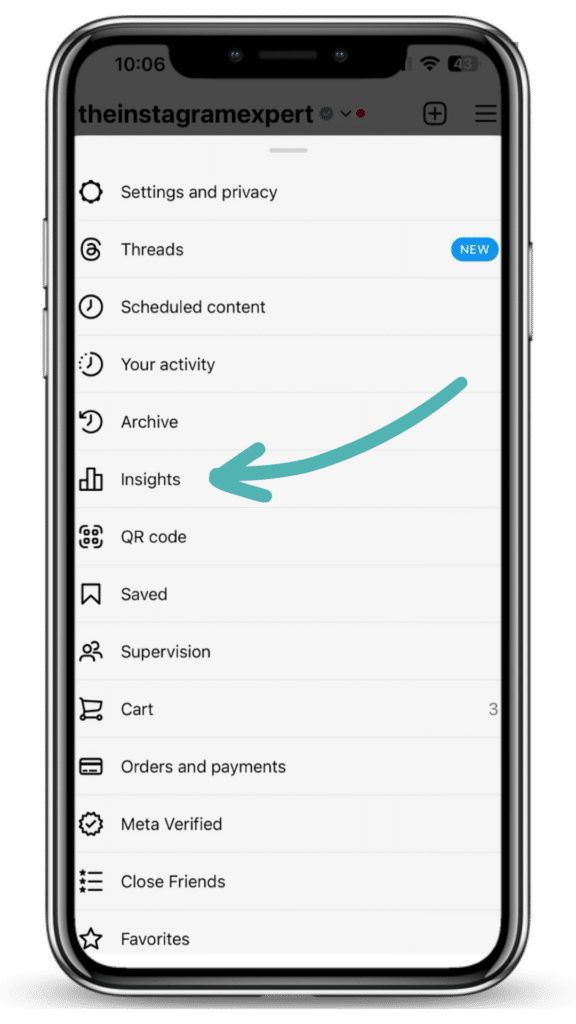 On your profile if you tap the 3 bars in the upper right, you'll see "insights" in that menu.
We would suggest viewing both the top performing content from your posts and from your reels. These neighborhoods lend themselves to repurposing, but you can also review metrics from the others.
A few key metrics to consider when selecting what content to repurpose are:
Reach
Likes
Comments
Saves
Shares
These different metrics are available from the insights menu.
It is important to check a variety of different metrics because depending on your posts, your call to action, and your audience, different posts will connect with users in different ways and will elicit different responses.
Especially if you are using a variety of CTAs. Depending on what you tell people to do will determine what action they will take.
Reuse to Save Time and Bring New Value
Once you have isolated some posts that could be worth reusing or re-purposing, you have a few options. We are going to be reviewing our first option: "Direct Reuse" in this post.. And don't worry, we will have more videos and blogs on the other options soon!
With the direct reuse method, you are directly re-posting something that you had previously posted on your account. A few small edits may be required, but you should be able to get the complete post live in minutes.
*Remember that this is a common practice with accounts and that most of your followers will probably have not seen the post yet!
It's something we do at the Instagram Expert too. But first, you will need to edit for accuracy. Make sure that the content you're sharing is still relevant and interesting to your audience. Secondly, take into consideration any changes that have happened since you originally posted the content — for example, read the captions and make updates, use a new call to action, or remove a carousel slide that is no longer relevant.
Your caption can be copied to a document or a note from the desktop version of Instagram (instagram.com). This is the easiest way to edit your Instagram caption without having to re-type it yourself.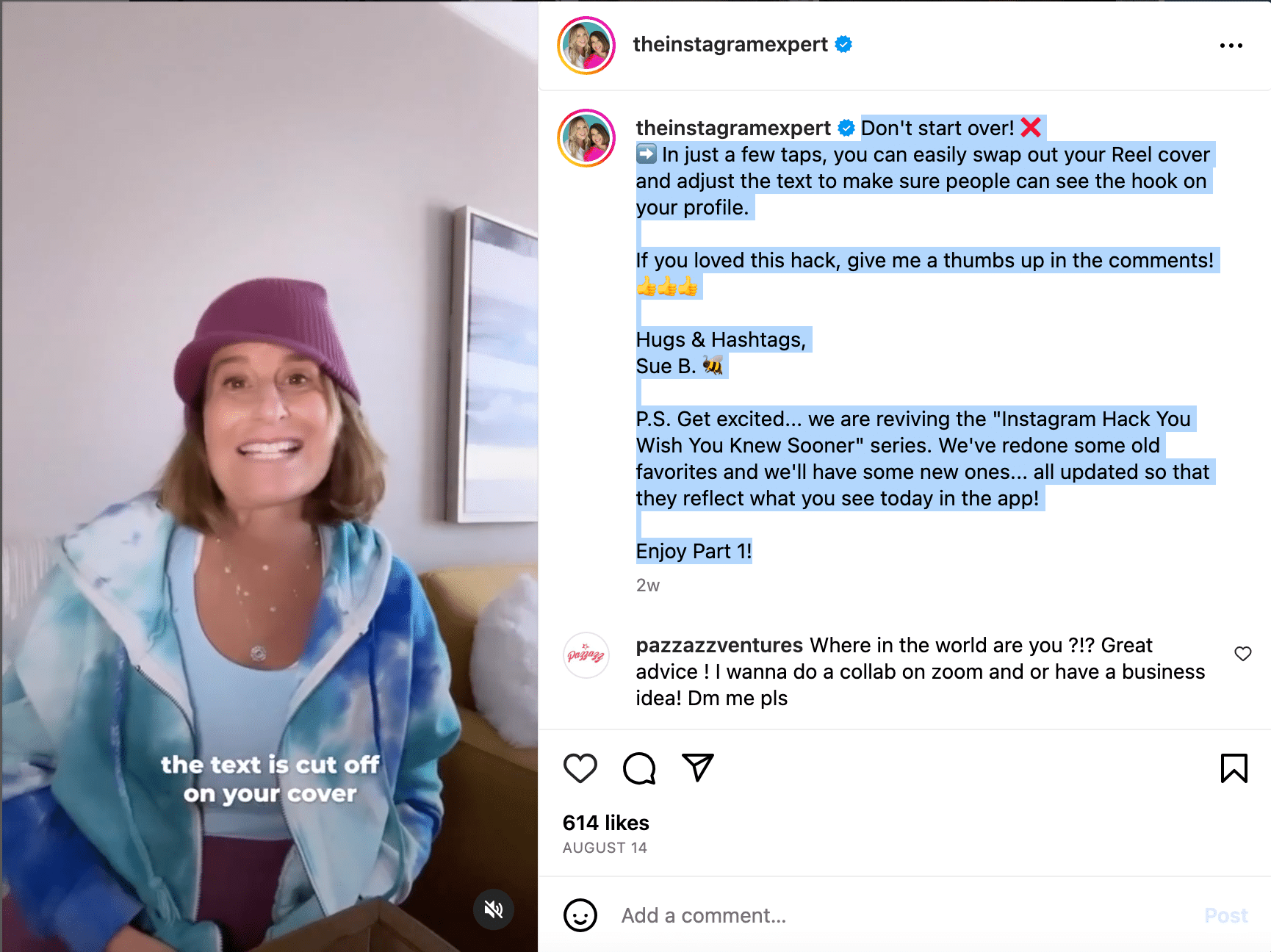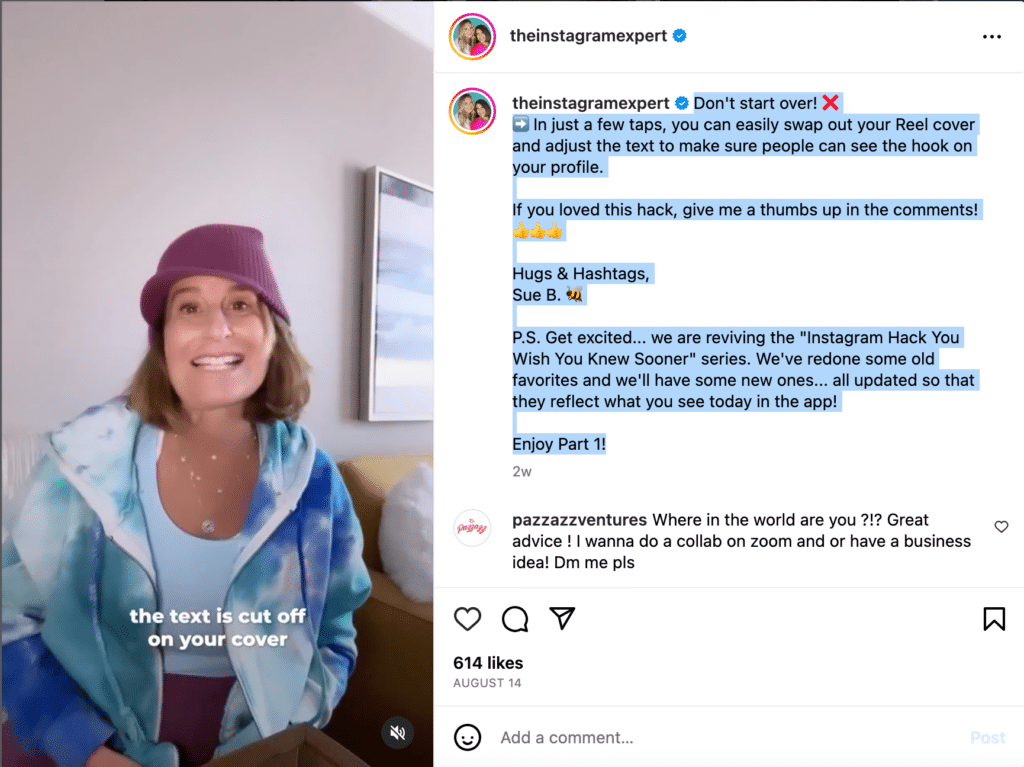 Next, When you are reusing something that you have previously posted you have a few options for pulling the photo or video. You may use a project management tool or social scheduler that keeps a library of your past media files, if that is the case, locate the media file for you to post. If you don't have the media files organized from the first time you posted, there are still options. Your first option is to take a screenshot or screen record. Your smartphone will have the feature available. For photos especially, this is the easiest way to get them on your device for posting.
For images, if you don't have it, you can take screenshots of it and crop on your device for easy re-use. If you are re-posting a Reel but don't have the video saved anywhere, you can directly download the Reel from your Instagram account.
On Instagram you can download a reel by hitting the share button. Then you will see the download button and it will download the reel to bring it to your camera roll.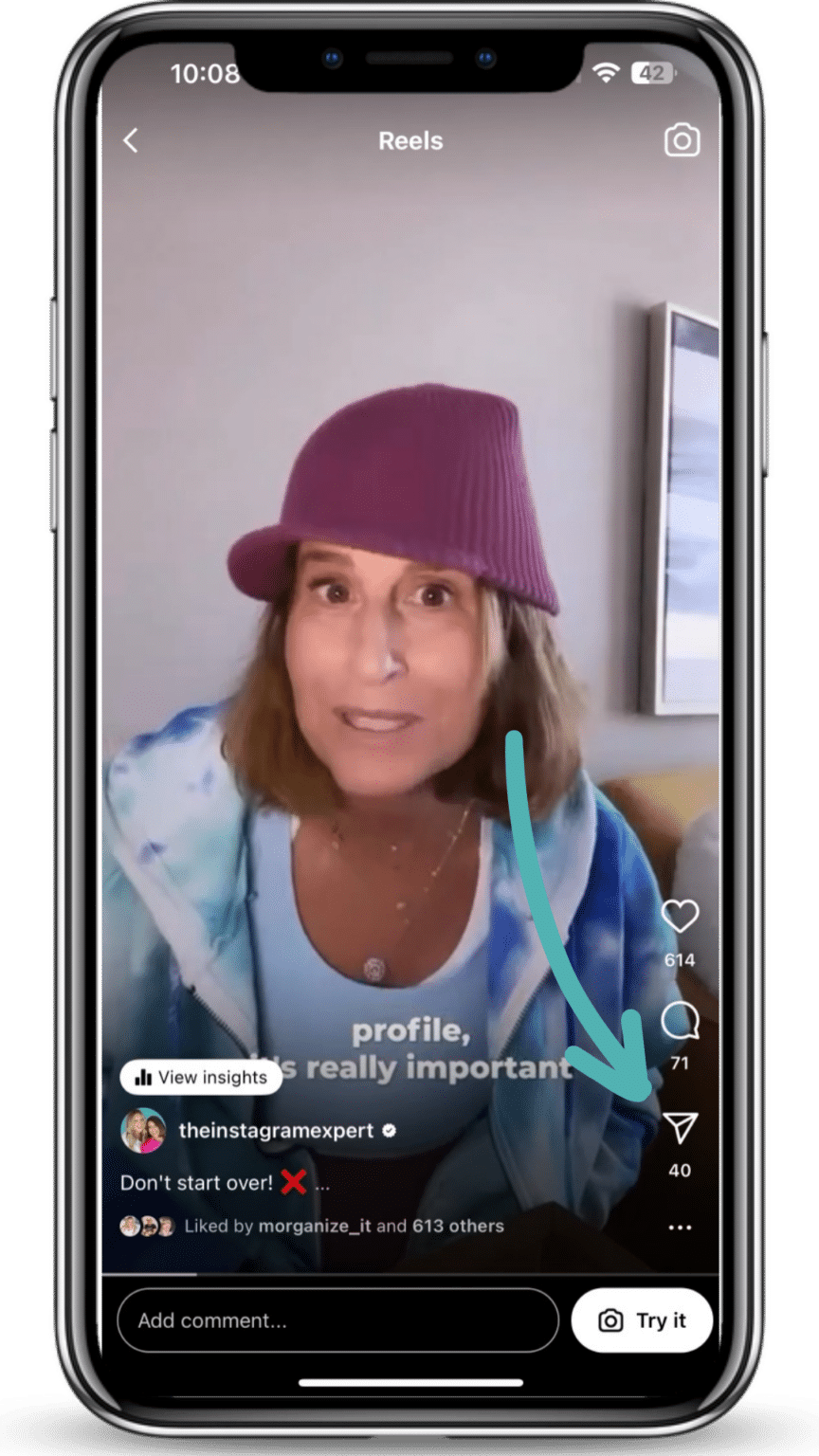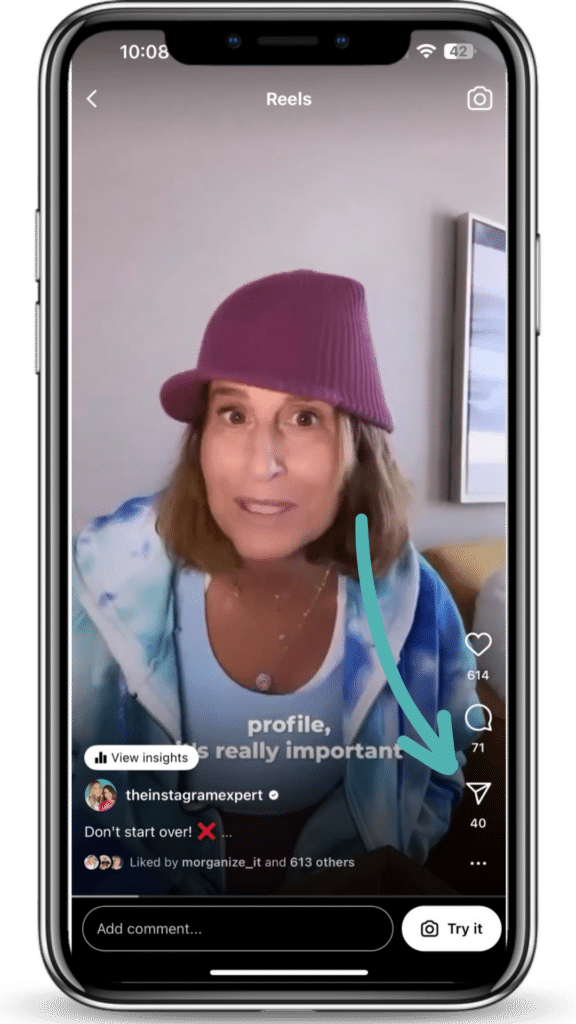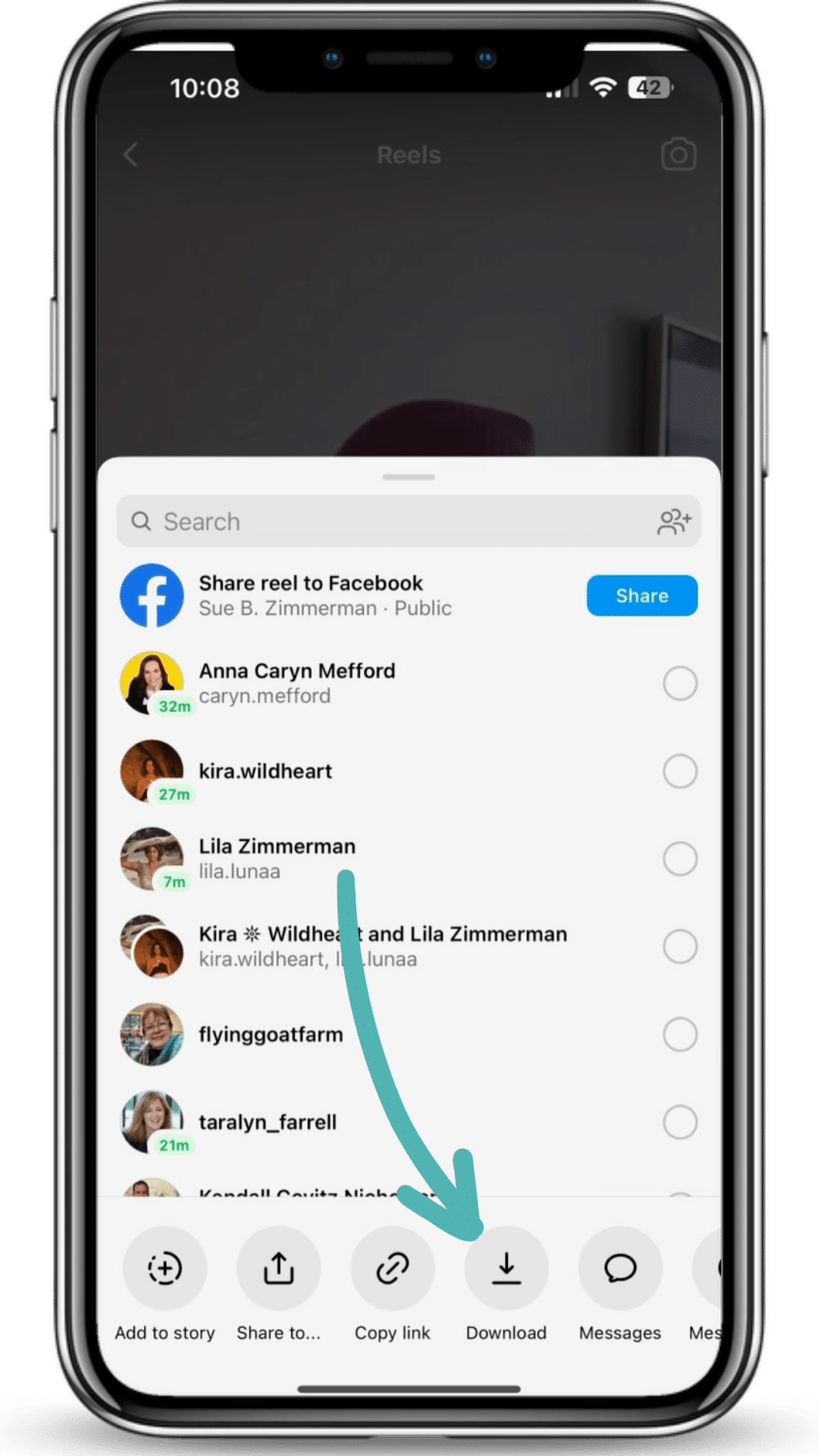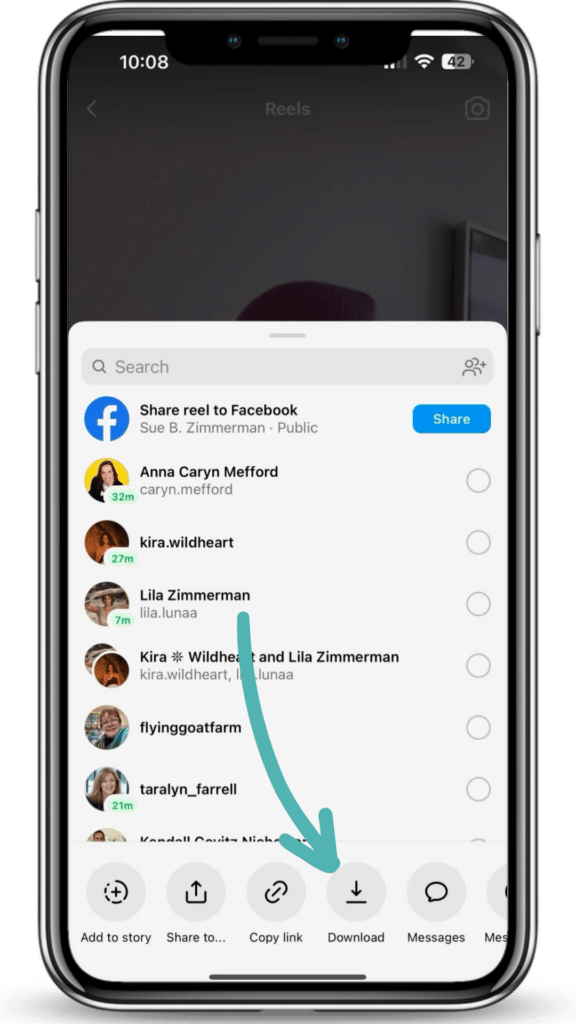 Pro tip: Make sure that there is adequate spacing between the original post and your new repost. That's another reason why consistently posting is great for your account!
Recap & Conclusion
Pro Tip Recap for directly reusing a past post:
➝ Edit for Accuracy
➝ Remove anything irrelevant
➝ Consider any changes since last posted
➝ Read Captions for updates
➝ Use a new call to action
If you want to go deeper, or you need extra help with the consistent posting aspect – our FREE training is the perfect place to start! In it, you'll discover the 3-Step Customer Attraction Blueprint. Get customers from Instagram in just a few hours per week without worrying about lip-syncing, looking like a total beginner, or dealing with complicated tech.
And remember, with a bit of strategy and creativity, your old posts can become new winners!